After the great success of our first date ideas articles – for the Active people (check it out HERE) – here comes the list of great date ideas For some Nice Drinks!
Of course, this doesn't need to be with your significant other. Could definitely be with your gals for a girls night out, or with your whole crew! As long as you are all down for a good time; that's all that matters 🙂
You'll find some recommendations for spots around specific cities such as Montreal, Toronto and Budapest, but these can definitely be done anywhere in the world! #childrenoftheworld
For some Nice Drinks
It's Wine-o'clock!
We all know the fun – or not, depending on your past experiences – of pub crawls. What about adding a little twist to it and turning them into a Wine Bar Crawl?
Photo by rawpixel.com on Pexels.com
You can also impress the other(s) with your knowledge in the field. How we are supposed to be tasting wine, savoring it, etc. Or simply just enjoying a few glasses of good wine in great company!
And doesn't it make it look fancier in the blink of an eye? And yes, another excuse to wear that cute outfit you've just selected for the occasion – we got you 😉
In Montreal
Pullman // Discover over 500 choices in this bar in downtown Montreal: HERE.
3424 Avenue du Parc, Montreal
Buvette Chez Simone // Drinks with nice food on a nice terrace in the Montreal Plateau: HERE.
4869 Avenue du Parc, Montreal
Furco // Named after the former Fur District of Montreal, for a good 5@7 on Thursdays: HERE.
425 Rue Mayor, Montreal
Find some more wine bars to visit in Montreal HERE. How many have you already tried?
In Toronto
Bricco Kitchen and Wine Bar // Get into a constant taste discovery with this changing selection of artisanal wines: HERE.
3047 Dundas St. W, Toronto
Midfield Wine Bar and Tavern // Discover a long list of wines, and maybe you'll even try their program that allows sippers to sample a wine without removing the bottle's cork: HERE.
1434 Dundas St W, Toronto
Find some more wine bars to visit in Toronto HERE. How many have you already tried?
At Home Wine Experience
You can also simply do this at home. This is a more affordable alternative, and you may even get to taste more wines this way!
No pressure, no people to look at you, just the both of you.
Here are some things we recommend for a successful at-home wine tasting night!
Themed Bar Night? Hell Yes!
Who said themes were only for specific celebrations?
We've often seen these special bars for Valentine's Day, and this year in Montreal, the famous temporary Christmas bar appeared.
Then, what about the rest of the year?
Did you know for example that there are multiple bars in Budapest that are actually former churches turned into bars? What about visiting multiple ones in a night?
For example, click HERE to check out these said "Ruin" bars in Budapest, Hungary. Definitely worth visiting the city! (Nancy experienced and approved too!)
Apart from this type of special themed bar night – which actually can be done in multiple less-religious cities in Europe – there are multiple ideas such as medieval bars, speakeasies night, beach and Caribbean-themed bars!
Which theme would you like to explore? Let us know in the comments! Not only will the most popular be listed for you, but you will also get shouted out 😉
Boho Bar in Montreal // HERE // 436 St François-Xavier // Summertime-themed Bar
"You're the One that I Want!"
Reminds you of anything?
(In case the reference was to subtle) Grease!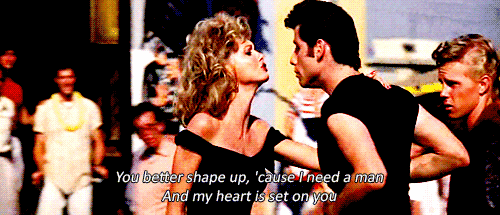 Go for drunk karaoke and let go of all that you have in you! Sign duets together like there's no tomorrow and who knows, maybe you'll find a new talent in you – or in your S.O. 😉
Who hasn't dreamed to be sung John Legend's "All of Me" to?
Then what about
Want to know the rest of our fave Karaoke Songs? Or got some to share? Let us know in the comments!
Here is a magnificent way of doing a Karaoke night, right in your own home!
As a side story, one of our contributors' turning point in her former dating life once was when she sang Time of My Life. So, maybe it'll be the same for you too?
Who Do You Think Is the Best Bartender?
Make your own drinks!
You can do it at home, or go learn from experts! Who do you think can make the best cocktail? Who made the best-looking one? Or the tastiest? The strongest?
Have fun making them, letting your creativity run wild and of course, tasting them!
For example, in Montreal and in Quebec city, you can book a class at Atelier et Saveurs (click HERE to check it out).
Or get this cocktail set to do this contest at home! For only $25, then add the ingredients and voilà 🙂
Here's our quick little list of drink nights out for your next date!
Have more drinking date ideas? Share them below! We'd love to add to our list (and bucket list).
And have you checked out our list of dates For the Actives Ones? You could be surprised 😉
---
If you liked this post, don't hesitate to give it a thumbs up and to leave a comment! Always loving to hear about your stories.
Also, currently looking for contributors for the website. Fashion, Lifestyle, Wellness, Travel, Beauty and soon-to-come Entertainment! If that sounds like a plan, send us a message here.
On this note, PEACE!