Isn't it so fun to dress up extra sometimes? Ok, I already can hear some people saying they can be extra whenever they want. Of course! If you got the confidence to do so, by all means, do!
But at the same time, I know it can totally be hard to stand out from the crowd out of nowhere on a regular day. So why not take advantages of the opportunities presented to us with a silver spoon? Music festivals, fashion shows, parties, there are so many. YAY!
You can even organize a themed party yourself to create another reason to dress up – and choose the theme of course! 😉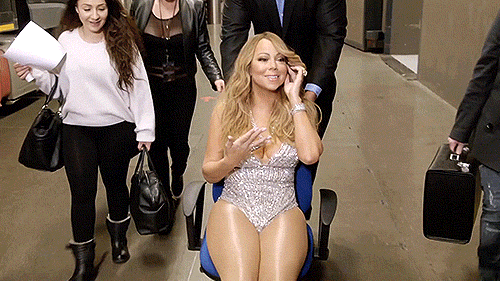 For this year's Osheaga, I decided to go with something relatively easy and quick do to: Glitter in the Hair! And I added one of my signature looks with the 2 Dutch Braids. Let's go all in!
FYI, do not worry, this look totally works without the braids. With buns, with a pony tail, with loose hair; go for it! And it's perfect to hide any kind of color roots 😉 aka my situation. #oops
See? 🙂 You can also find more ideas on my Pinterest board HERE.
And really, I am telling you; the glitter part will not take you more than 5 minutes but you'll get tons of compliments for it 😉 I think that's a good bargain, no?
NOTE: If you want to have glitter in the back of your hair as I did, having a friend will be of great help. I haven't tried alone, but I can imagine that it gets way trickier… So gather your friends and do a little predrink/get-ready-together and all will be fine! ❤
Since you can use this look on multiple hairstyles, I am only going to cover the glitter part. If you want to learn how to do such braids too, let me know in the comments! If we have enough, I'll make a post about it, who knows?
WHAT YOU'LL NEED
Your hair (LOL – I haven't tested it on a bald head)
Glitter – I used loose glitter. Grab a very nice combo HERE.
Amazon or your local drugstore/dollar store should have plenty of them (when it's the season).
Hair gel – I used the Aveda Hummectant Pommade; not only did it help the glitter to stick but it also controlled my little hair. Grab it HERE.
For 4% cashback: On all your purchases from the Aveda website, click HERE. Sign up, find Aveda, shop and get money for the purchases your were about to do anyway – and the best, at no extra cost to you 🙂 (although do click on this link to support WithNancy – xoxo)
Let's go!
Step 1
Style your hair. Ideally, with a separation somewhere as the glitter holds better there.
Step 2
Apply the gel in the area you want the glitter to stick. Apply enough so that it will hold the glitter.
Apply little section by little section, should your gel « dry » faster. That way, you'll be able to capture the moist timing of the gel and as it dries, it dries locking in the glitter.
Step 3
Drop glitter on your hair
There are 2 ways of doing so. One messier than the other.
Messy version: Simply drop a ton on your head and then shake your head. What is left on your hair is what is held by the gel. Yes, that means a lot of sweeping the floor…
Cleaner version: Drop a smaller portion of glitter then gently tap with your fingers so that it penetrates the gel. Yes, your fingers will take a lot of sparkles but in the end, not as much sweeping the floor! (And probably less waste) Down side: it may look more prepared and might be harder to do a glitter gradient.
You choose your battle!
That's it! Of course, if you want even more hold, you can use a spray net as a step 4, but I didn't and it held just fine.
Also, just letting you know, in the process some dropped on me – ex my shoulders and back – which I actually liked! But if you don't want that, maybe wear a buttoned down shirt on top of your outfit so that you can remove it afterwards without touching your hair.
Let me know in the comments how it went for you
So here is again the final look I had at Osheaga.
If you want to learn other hairstyles, let me know in the comments below.
Until everyone is confident, healthy and happy, With Nancy Pham will continue to exist.
Bye ~