We know that Matcha is good for your health, and we also love the taste! Why not include it in the most important meal of the day: breakfast? Well approved by papa-Pham, here we go!
Recipe's Parameters
Number of ingredients: 5
Preparation Time: 5-10 minutes
Cooking Time: about 2-3 minutes per crepe
Ingredients
(For about 20 small crepes – of 10 cm of diameters)
2 medium-size eggs
2 cups of soy milk
1 tea spoon of Matcha powder
3-4 cups of all-purpose flour
Butter (for cooking)
Optional: Maple Syrup
Depending on the texture that you want, you may prefer to add in more milk or flour. Also, you can totally trade the soy milk for another milk. I know cow milk works well with this; I haven't tried yet with oat milk nor almond milk. Let me know in the comments if you do how it turns out!
Equipment
Measuring instruments
A cup
2 spoons
A whisk
A mixing bowl (I used a large salad bowl for this)
A pan
A ladle (or for others, the "big spoon")
A spatula
A plate for your beautiful crepes!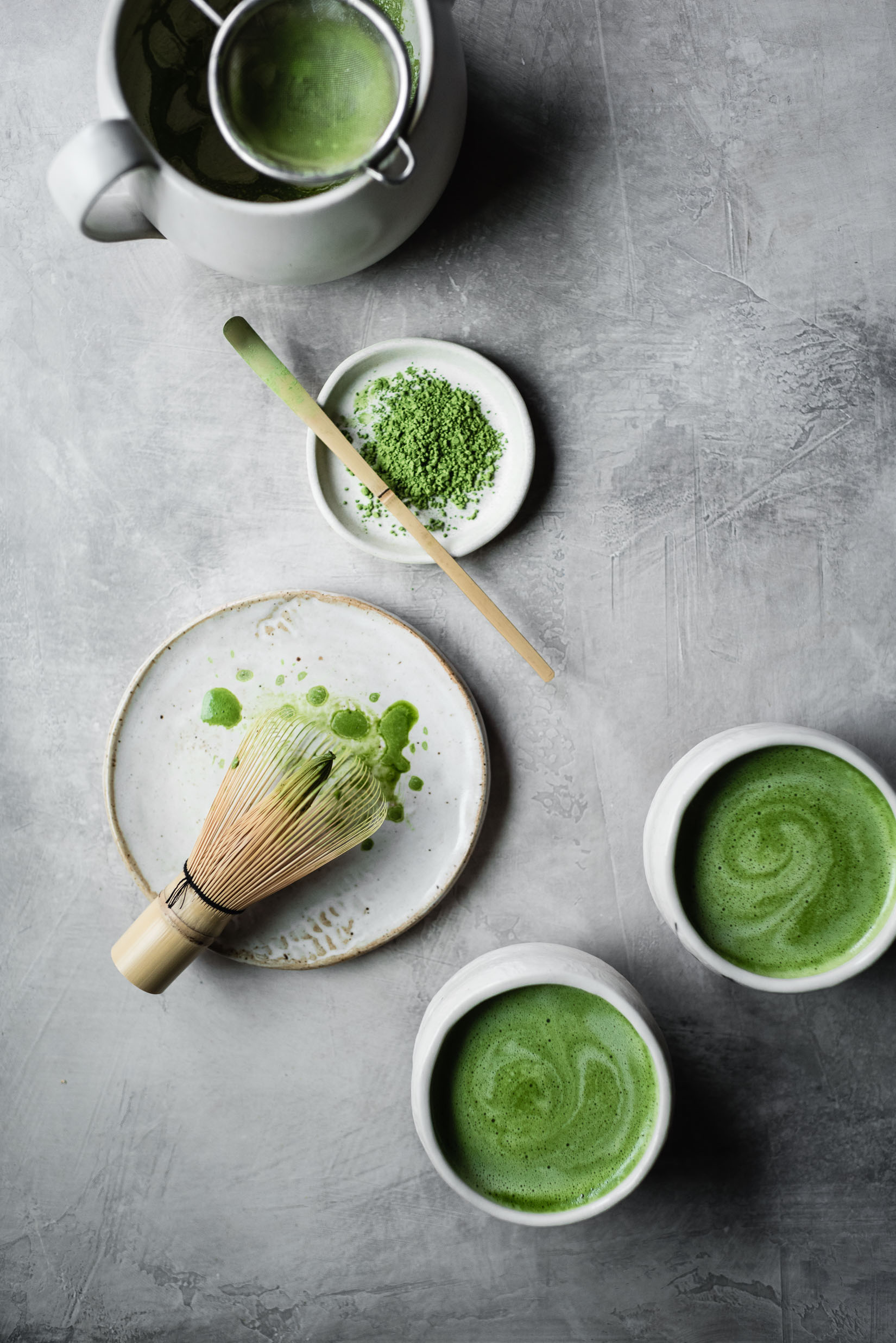 Steps
In the cup, pour the milk and microwave it for about 1 minute. It doesn't need to be insanely hot but a bit warmer than "warm". This is to help dissolve the Matcha powder.
Add the Matcha powder to the milk and mix with a spoon.
In the mixing bowl, crack and whisk 2 eggs. It doesn't need to make bubbles like for a meringue but you simply want the yolk to break and to make a uniform yellow mix with the egg white. Add the Matcha milk.
Add the flour about 1 cup at a time and mix. Make sure the texture of the paste is about uniform before adding more flour.

Adding flour bits by bits help avoid "bubbles" of flour in your mix. It makes it easier to have an even texture.

Turn on the stove to medium-light.
At this point, you can taste the Matcha crepe mix. If you'd like it a bit sweeter, you can add maple syrup to taste. I personally added about 2 tablespoons.
Add about half a teaspoon of butter (you can use the 2nd spoon there). Spread the butter across the pan.
With the ladle, pour the Matcha crepe mix in the pan.

I poured 3 small crepes in my pan to make the process faster.

Flip the crepe after about 1-1.5 minutes. The green of the crepe will have changed color, the texture is a bit denser and it's easier to move the whole crepe together. Cook another 1-1.5 minute.
Take out the crepes into the plate, then repeat steps 7-10 until all the Matcha mix is done.
That's it 🙂
The Final Look
Here is what it looked for me 🙂
How were yours? Let me know in the comments!
What other recipes would you like to learn? More about Matcha? More about breakfast? Or maybe more snacks and drinks? Comment below 🙂